Must Haves for Tailgating & Football
Football and Tailgating go together like PB & J, bread and butter, peas and carrots, you get the gist! However, today's definition of tailgating is very different, it has come a long way from throwing frozen burgers on your portable grill. We're talking about hauling out your smokers, deep fryers and outdoor cookers out on game day for shrimp skewers, smoked pulled pork, homemade pub burgers and even lobster boils. If you are ready to up your tailgating game make sure to grab these must have tailgating products!
Ooey Gooey Delicious Dessert – Stuff'n Mallows 
Yum, yum! Handmade gourmet marshmallows stuffed with tiny, meltable chocolate chips, need we say more? No more cold pieces of chocolate bar sandwiched between a hot marshmallow and a graham cracker – the chocolate is inside the marshmallow already! Toasted golden brown over an open fire, sandwiched into a top-notch s'more, or melted into steaming hot chocolate – there is no end to the delicious possibilities! The magic happens when you add heat – the chocolate chips melt as the marshmallow toasts to a rich golden brown, ready to become a tasty addition to any tailgate or barbecue on game day! Stuff'n Mallows are available in 3 finger-lickin' good flavors, including Chocolate Chip, Mint Chocolate Chip and Peanut Butter Chocolate Chip. $6.99 www.stuffnmallows.com
Enliven Salads, Dips and More – Tessemae's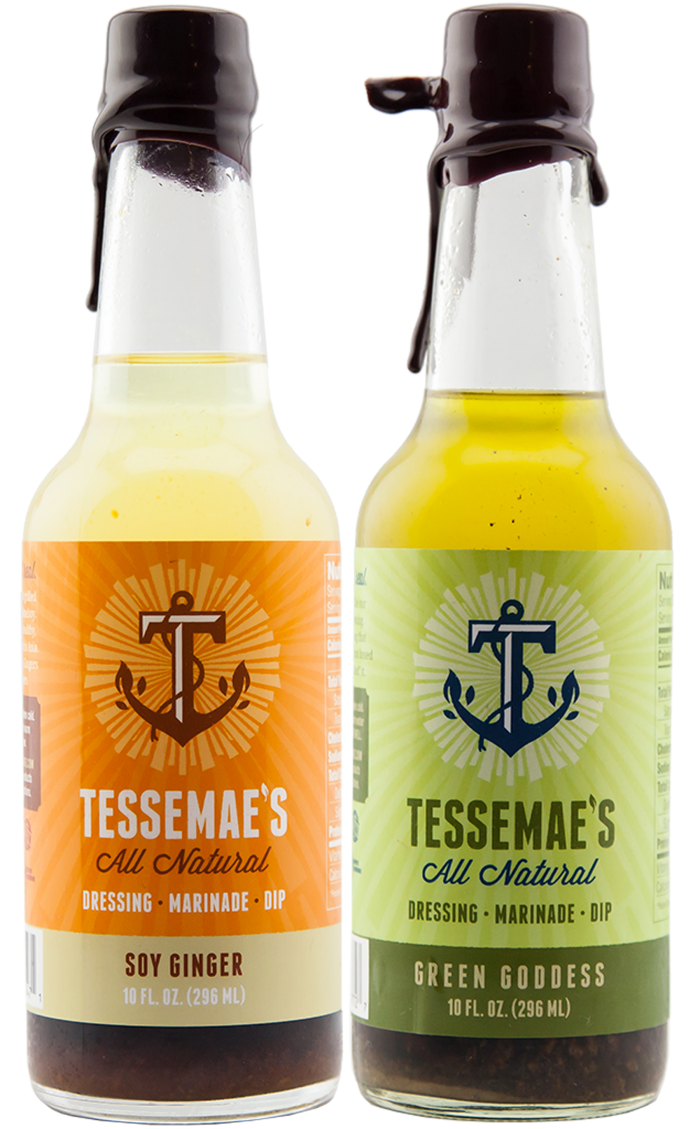 Planning the perfect tailgating party? For salads, veggie trays, a perfect marinade and more – Tessemae's products are natural, sugar-free, gluten-free, dairy-free, non-GMO, and contain zero additives or preservatives. With more than 20 tantalizing condiments to choose from there is something for everyone. From ranch, soy ginger, honey mustard, cracked pepper, green goddess, teriyaki and so much more! The growing line of condiments includes dressings, marinades, and spreads. Available at Whole Foods, Safeway, Kroger, Fresh Market, Marianos, Gelsens and coming soon to Target and Wegmans nationwide! www.tessemaes.com
Up Your Grilling Game – Salt Rox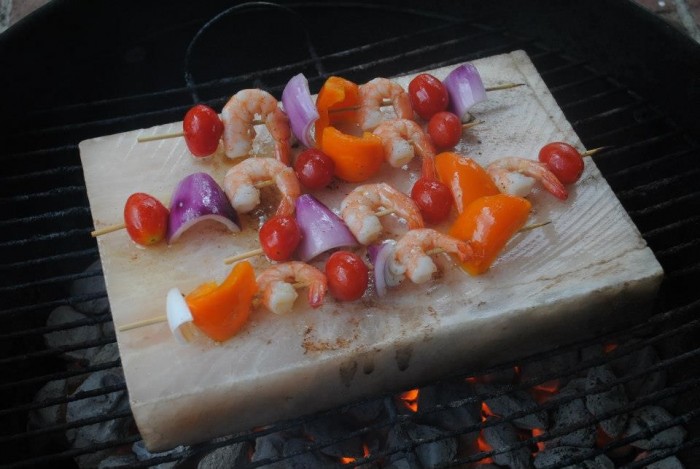 Entertaining friends and family during football season? Up your grilling game with the Salt Rox Cooking Plate! This unique grilling and cooking tool is for high temperature cooking – steaks, seafood, veggies and even cookies can be made using this innovative culinary must-have. You can season your food with it or cook your food on top of it! Pink Himalayan Salt Plates and other Himalayan Salt products from Salt Rox enhance and season food, both before and during the cooking process. Forget using a salt shaker, the flavor of Pink Himalayan Salt is much different than a processed sodium product. The salt plates can be safely heated or chilled to great extremes from 0 F to 700 F (salt melts at 1473.4 F). From serving a cheese course on top of your Salt Rox Serving Plate to grilling a perfect steak on the Cooking Plate, Pink Himalayan Salt lets the natural flavor of food come alive! Prices start at $59 for the Salt Rox Cooking Plates. www.saltrox.com
Take your condiments out of this Hemisphere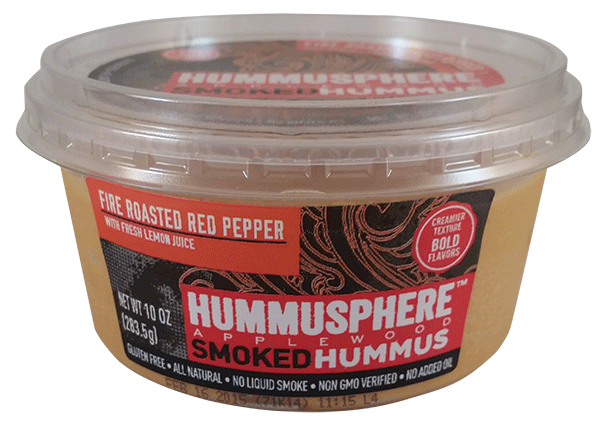 Ditch the mayo and discover the mouth watering, out of the box flavors that enhance your BBQ with hummus from Hummusphere Foods. The first and original smoked hummus on the market, Hummusphere Foods' Fire Roasted Red Pepper Hummus adds a smoky element to the flavor profile of your burger. Not only is the hummus a much more delicious option, it is a far healthier choice as well with nearly half the calories and a fraction of the fat. Available at retail locations throughout the US, including select Whole Foods, Safeway and coming soon to Costco. Find a store near you at www.hummusphere.com.
A-MAZE-N Tube BBQ Smoker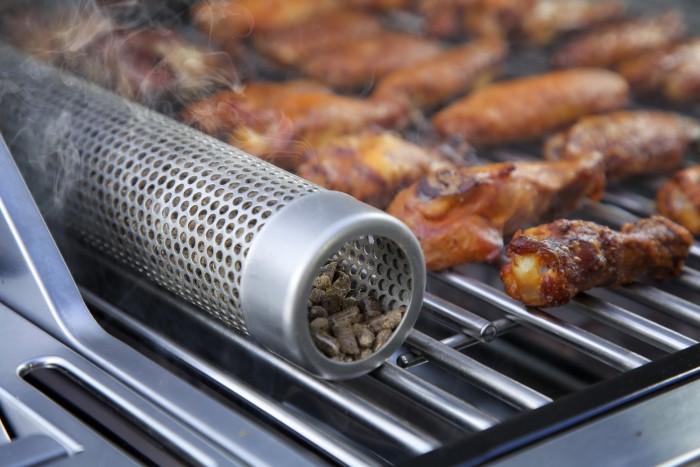 Up your tailgating fare by adding savory smoked flavors to food with A-MAZE-N Products' Tube Pellet Smoker. Cold or hot smoke meats, cheeses, fish, nuts or salts for virtually endless flavors. Stainless steel construction is corrosion-resistant for long life. Light the pellets through the starter hole at the end of the tube. Transport easily from your grill at home to the campsite. Will produce smoke during cold smoking and hot smoking, for four hours up to 225°. Sold in 6-inch, 12-inch or 18-inch size at Cabelas or Amazon for $19.99-$34.99; www.amazenproducts.com
Drinks on…Boxxle Wine Dispenser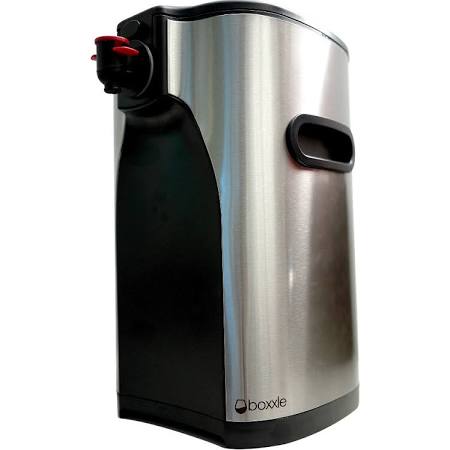 Tailgating beverages just got a boost beyond beer with the Boxxle, a new 3-liter premium box wine dispenser designed to rest on a banquet table or any flat surface. It gives wine lovers a convenient and attractive way to dispense and enjoy boxed wine … elevating it above the rim of the glass for easy dispensing, right down to the last drop. With Boxxle, wine lovers can use the entire bag without having to tip or drag the container to the edge of the countertop. Boxxle automatically compresses the bag and keeps wine fresh up to six weeks. With its contemporary stainless steel design, the Boxxle is sturdy, built to last, and compliments any kitchen, bar or dining room décor. The variety of boxed wines on the market is impressive, with producers offering everything from Moscato to Monastrell and many smaller, family-owned wineries selling boxed versions of their premium wines including Cabernet Sauvignons, Chardonnays, Pinot Grigios and organics. $99; www.boxxle.com
Football & Fashion- Cuce' Shoes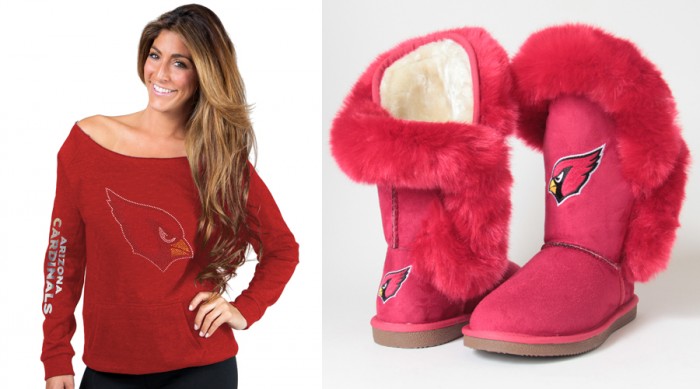 Cheer on your favorite NFL team looking oh-so-chic and fashionable! Cuce' Shoes is a fun and flirty footwear collection that will flatter any sporty woman's wardrobe. They have strappy wedges, sandals, flats and furry boots so you can sport the look no matter what the weather is outside. Cuce' Shoes are so fashionable you will want to wear them on game day and every other day of the week! Show your team pride and check out Cuce' Shoes at www.lovecuceshoes.com.
Keeps Pests Away Naturally – BugBand Towelettes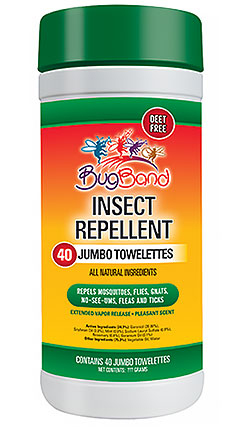 Keep pests away naturally when outdoors tailgating or at the big game with BugBand Towelettes! The BugBand Towelette is a very handy, "easy-to use" method of applying Geraniol DEET-FREE insect repellent for heavy duty insect protection. The towelettes travel anywhere, are lightweight and take up very little space. Safe and effective, the towelettes allow for exact application of Geraniol lotion on exposed skin. They're ideal for using around your face or neck without over-applying. The towelettes can be folded and stored in the foil container for future use. BugBand Towelettes use naturally derived active ingredients to repel mosquitoes, flies, gnats, and no-see-ums. Safe for the entire family, even pets! www.bugband.net
3 Cheers for this Must-Have for Baby To Eat On the Go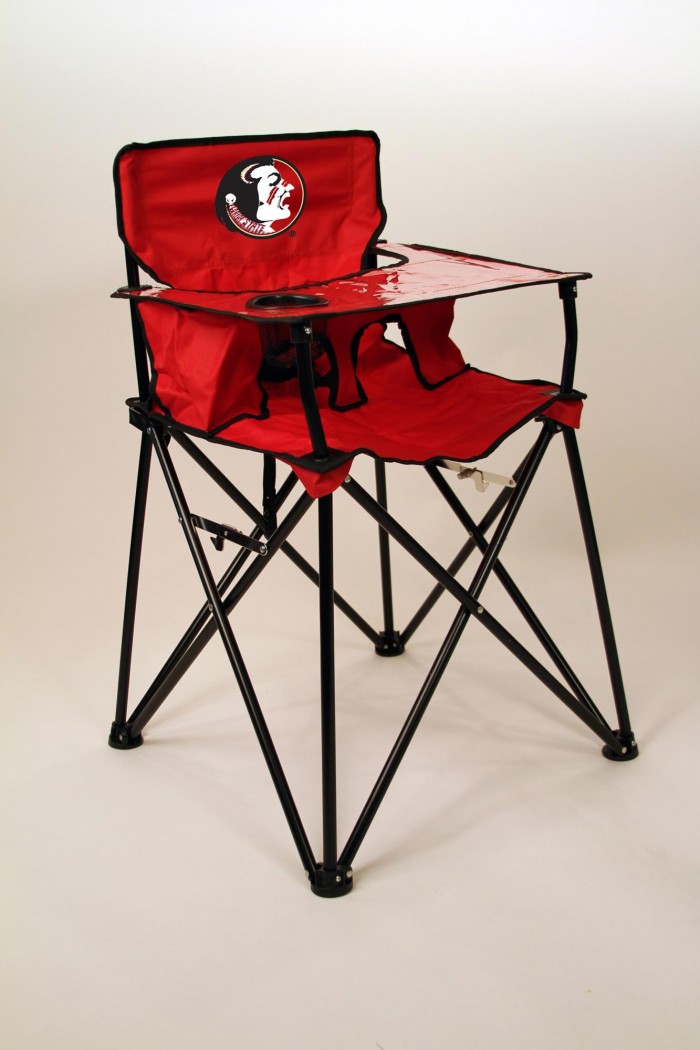 ciao! Baby The Portable High Chair is perfect for having mealtime anywhere, even at your spirited tailgate party!  The Portable High Chair is lightweight and all-in-one, folding right up into a carrying bag to help your little ones enjoy the comfort of mealtime anywhere. With a cup holder built-in and BPA free plastic cover on the tray it makes it easier to wipe clean and fold up in seconds when parents and their tots are ready to go. Tested and approved to meet ASTM high chair standards.  The chair was created for babies up to toddlers 3 years old.
Celebrate your team spirit with your favorite college team logo added to The Portable High Chair! With 47 teams to choose from – a logo appears on the front headrest area and on the carrying bag too!  You can always just pick a solid color from our team too. $67.99 Collegiate Chairs:$99.99  www.theportablehighchair.com
---
Share this article: